6 Steps to Improve your Affiliate Marketing Campaign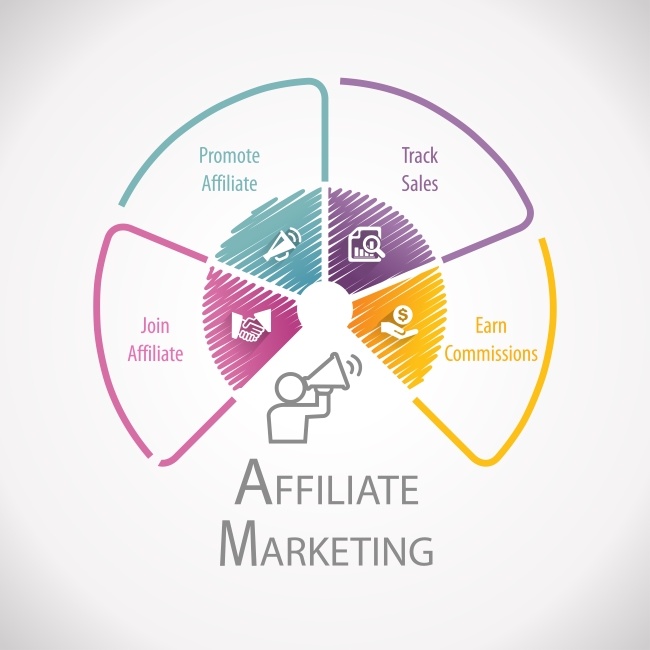 As an affiliate marketer, you are in the middle of the product owner and the buyer.
Your primary objective is to convince the customer that the product is a perfect solution to his problem. In return, you get commission, should the reader decide to buy through your link.
As you can see, the process is a no brainer. But don't be fooled, there are more underlying factors in this whole process; from the time you publish a review to when the reader decides to make a purchase through your link.
Here are six hacks that will help you improve your affiliate marketing campaigns
Promote what you believe in
Promoting anything you can lay your hands on just to make money, is such a bad idea. While this may make you money in the short-run, I guarantee you; you will be out of business in a few months.
Promoting what you believe in is the secret to success. Promote products that will add value to your readers. www.affiliate2day.com is a good example of a marketing site that has been very successful, just by promoting only products they believe in.
Now that you have found what you believe will add value to your reader, how will you tailor your affiliate marketing campaign to stand a chance of making a sale?
Below are the tips you can implement now and see results within no time. It doesn't matter the level you are; whether experienced or just starting out, the tips will apply to your situation.
Concentrate on one product at a time
Remember a jack of all trades is a master of none. Following every shiny product in the market is the sure way to failure. Focus on one product at a time and concentrate on improving your site.
However there's nothing wrong with experimenting with diverse niches, and once you found your winner, bet with all you got and make sure to find a reputable affiliate network program.
Take advantage of content marketing
You've probably have heard that 'content is the king.'
It is the anthem of the internet. And for you as a marketer, it might be your only shot remaining to make a sale, so shoot to kill.
Content that will provide value to your readers will help you in conversion. Why? First, you gain expert status in your readers' minds; secondly, you are helping them solve their problems so, by all means, you are a friend.
Secondly, they can now trust you and your recommendations.
Content will also give you an edge ahead of your competitors, so make sure you are producing what they cannot. And don't forget high-quality content is among the Google ranking factors.
Avoid relying on single traffic source
If you are just waiting for traffic from one source, do you ever wonder what will happen if that source varnishes?
Google is always making updates that demote certain traffic sources, meaning the poor marketers who were depending on it will be out of business.
Make sure that you own your audience. You can do this by incorporating email marketing into your affiliate marketing strategies.
Make your site mobile-friendly
Research has shown time and again that consumers are now turning to mobile phones for internet purposes including shopping online. What does this mean to you as an affiliate marketer?
First, make sure the site you are directing your leads is mobile friendly because if it's not, you'll be losing money.
Secondly, Google is now favoring mobile-friendly sites meaning you can now outrank your competitors using this strategy.
Use more valuable bonuses
You can make your affiliate product more enticing by using valuable rewards.
Note I said 'valuable,' if you use something that your prospect will perceive as of little value to him/her, he won't have enough motivation to buy.
Experiment with different incentives, and use more of what is working. Remember most of the time your bonus should be soothing that can be utilized along with the primary product.
Final thoughts on Improving your Affiliate Marketing Campaign
You need to be creative as a marketer and ensure you measure your efforts in your affiliate marketing program. Dissect the results to get what's working and shot down what's not. Do not waste time and money; your best performing strategies needs it.