3 Conversion Techniques You Can use for your Affiliate Marketing Campaign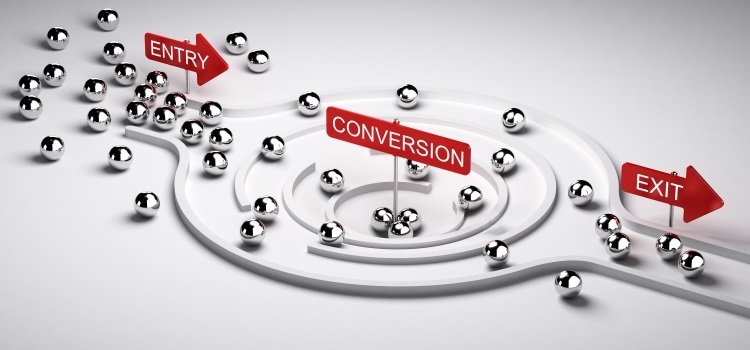 3 Fundamental Strategies for Skyrocketing the Conversions of Your Affiliate Marketing Campaign
As an affiliate marketer, you have to do everything you can do to maximize your conversion rate in order to make bigger profits. This is especially the case if you're entering a competitive market and need every advantage you can possibly get. Many affiliates focus on the copywriting of their landing page or the ad creative of their campaign to try to maximize profitability. But there are three fundamental strategies that you need to use if you want to skyrocket your affiliate marketing campaign.
Create an Affiliate Marketing Funnel
Many affiliate marketers either send their traffic directly to their affiliate program or use a pre-sell landing page depending on the advertising/marketing channel they're using. In some cases, it's best to create a funnel to get more out of your traffic. A funnel is basically a follow-up system that moves your web visitor from prospect to customer through the use of email marketing and other channels.
Using a funnel can result in higher profit margins because you can follow up with your prospects increases your chances of selling the product. It also allows you to offer other products in the future and leverage the list into an audience. Here is a very helpful guide on setting up an affiliate funnel that walks you through the whole process step by step.
Get Serious About Conversion Rate Optimization
Conversion rate optimization is the process of testing multiple elements on your landing page in order to find a combination of elements that result in the highest response. This includes the clickthroughs, progress of page consumption and of course, conversions. It can be difficult to figure out which aspect of your landing page to work on but these 6 rules can guide you on the right path.
One of the biggest mistakes that affiliate marketers make is not going beyond the actual copy of their landing page. If you want to get the highest conversion rates and profit margins possible, you have to test everything from the layout, colors, formatting, images, call to actions, to the font. Small lifts in response add up and can result in a significant increase in your campaign earnings.
Test Different Affiliate Marketing Campaigns
While some affiliate marketers try to optimize every aspect of their campaign, there is one element that a large number of them still forget to test. And that is the offers they're running or products they're promoting. As an affiliate, you should always test similar products or offers to see which one results in larger commission checks. Every merchant has a different sales page and process, so the variances in performance can be extreme.
If you can't find an offer that's similar to the one you're running, then you should split test networks. The reason why networks should be tested is that some networks are more accurate in their tracking than others. This surprisingly simple test can help you see a big difference in your campaign earnings.
By using these three fundamental strategies, you'll be able to build a strong foundation and skyrocket your affiliate marketing performance. The strategies outlined here aren't complex but they will have a significant impact on your affiliate business.