How to Use Video Marketing for an Affiliate Program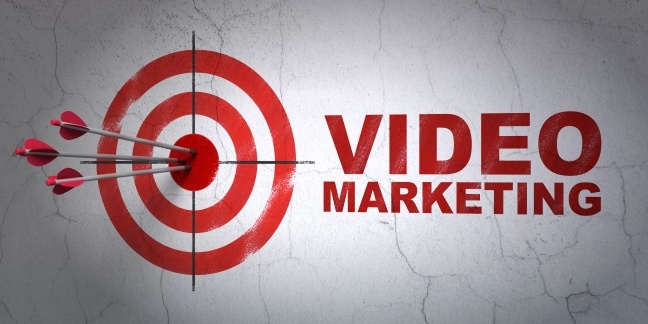 Affiliate marketing is a financially rewarding online venture that involves promoting other companies' products and services for a commission. When someone buys the advertised product — or otherwise performs a specified action — the affiliate earns a commission.
If you're interested in making money with affiliate marketing, however, you'll need to know how to drive traffic to your offers. While there are dozens of ways to drive traffic and generate sales, video is one of the most effective. According to a study conducted by Insivia, adding video to a landing page can increase its conversion rate by 80 percent.
Find an Affiliate Program
First and foremost, you must find an affiliate program to promote. Because of its high commission rates, Affiliate2Day is a popular affiliate network for newcomers and seasoned affiliate marketers alike in the dating and marriage niche.
When choosing an affiliate offer, consider the following factors:
Commission rate
Bonuses
Competition
Demand
Quality
Longevity
Produce Your Video
After selecting an affiliate offer, you should create a video for it. There are several different ways to approach this, one of which is to create an explainer video. According to Animoto, 73 percent of consumers are more likely to buy a product after watching an explainer video for it. An explainer video lives up to its namesake by explaining how the product or service works.
Another idea is to create a video that indirectly targets the audience for your affiliate offer. If you're promoting wedding bands, for instance, you could make a video featuring money-saving tips for planning a wedding.
Include Your Affiliate Link
Don't forget to include your affiliate link. This is essential when promoting affiliate offers. Without your unique affiliate link, you won't earn commission from any sales or actions taken by viewers.
If you upload your video to YouTube, you can include your affiliate link in one of two places: the description or an annotation, the former of which is most effective. Simply copy and paste your affiliate link at the top of your video's description along with a call to action like: "Click here to learn."
Encourage Users to Share Your Videos
Social media, SEO, and content marketing can compliment your video marketing efforts by attracting more views and traffics. Whether you publish videos on your website, blog, YouTube or elsewhere, ask viewers to share it on social media. Of course, not everyone will share your videos, but it only takes a few to get the ball rolling.
You can even give your affiliate marketing videos a social boost by promoting them yourself. After publishing your videos, paste a link to them on Facebook and Twitter. Assuming you have followers, this will create some initial traffic for your videos. And if users enjoy them, they may share it with their friends and followers.
Following these tips will help you drive affiliate conversions using video marketing.