The one opportunity to earn good money with dating traffic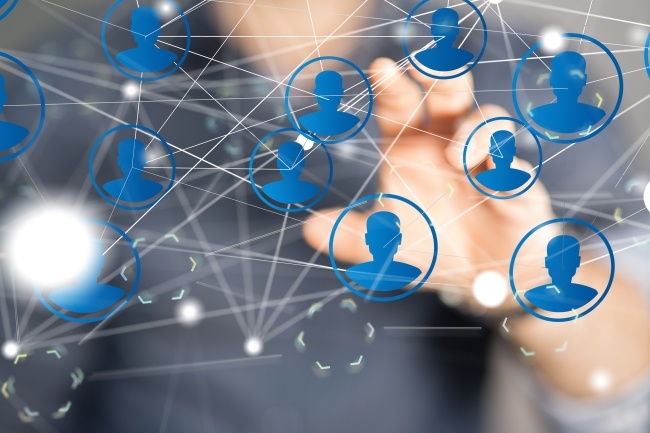 Affiliate marketing becomes more popular nowadays because it's a great opportunity to make extra money staying at home without expend some effort to succeed. There are a lot of advantages for both parts: affiliate networks and affiliates themselves.
Why be an Online Dating Affiliate?
Among others earnings in the Internet and the most high-paying direction in the CPA market the Dating took the first place.
A famous and one of the worldwide known dating companies Be Happy International presents us their partnership program named Affiliate2day. The aim of Affiliate2day dating network is a lead generation for the family of the Be Happy International's dating websites: behappy2day.com and asiansingles2day.com famous for the quality of services provided. These sites exists since 2002 and you have to notice that sites was made by professionals, their base is full of beauties from the countries of Europe, Asia, Latin America and others with a lot of professional photos. So the sites have a permanent traffic and you don't need to pay a lot of efforts to promote them.
Dating affiliate network on the top of other niches.
Online dating affiliate program Affiliate2day was founded in 2008 and continue to gain reputation and to win acceptance among the affiliates/publishers all over the world. This dating affiliate network steadied in the domain of affiliate business.
About affiliate dating offers: pay per first order, pay per leads and pay per sale.
Affiliate2day is happy to present to its affiliates three types of program earning money. We shall consider briefly every one of them.
First type is Pay Per First Order. Here you may earn money leading clients who will do purchases on the site. It is one of the fast and beneficial ways of boosting the income level. The earnings of affiliates depend on the number of first orders or first purchases made by their clients. It is simple: more first orders more money an affiliate get.
It's worth to say that the costumers of Behappy2day.com and Asiansingles2day.com have to buy credits to chat, to send letter, to watch videos or photos and it means that client will buy anyway that's why the second type of program named Pay Per Lead contains the rule of 2% conversion. By other words, they will pay per lead those, which clients make a purchase. Let's cite an example that is written on the site affiliate2day.com. If an affiliate will lead 100 registrations, to be paid he needs 2 of this clients to buy something.
With the third program is easier than with the previous ones. You lead people to one of these sites, clients buy and you get 25% from every sale they make. This program gives a bonus, $25 for joining it.
Which program will be better for you is your decision but many publishers who already work with this partnership program regret nothing getting their monthly commissions.
Is it worth to be an affiliate of this affiliate partnership program?
If you generate ten clients a day you will receive about $1000 USD per month moreover your earning depends on you only because Affiliate2day don't have max payment limit. Affiliates get as much money as much targeted traffic they bring to these sites. It the case when it has to be said: "Your efforts will be compensated"
In addition to all this I would like to say that you can't lead everyone to these sites, naturally there are limits. The target traffic is considered to be men aged between 25 and 75 from such countries as USA, Canada, the UK, Australia, New Zealand, Germany, Belgium, Austria, Switzerland, Norway, Sweden, Republic of South Africa and Japan etc. Therefore you may find all this information on the home page of affiliate2day.com.
This pay per lead & pay per sale affiliate partnership program, you may name it as you want, differs by payments to affiliates in time, high commissions and very co-operative support team.
Last updates of the dating affiliate network.
Since the platform of Affiliate2day was upgraded (2014), it became easier in use. If you want to get acquainted with the services provided by affiliate partnership program you need to follow this link: https://www.affiliate2day.com/
If you liked this review and you would like to join this program right now, you need to follow the next link: https://www.affiliate2day.com/signup. Starting is also very simple, you need to fill out the registration form and sign in. If you have some additional questions, you always may to contact the customer support, as I said their team is high-skilled and polite.
Affiliate2day, it's your chance to succeed!